Toppled Tree Stump Removal
Aging tree, knocked over by high winds expertly removed. Despite the limitations near the lake, we were able to remove this stump safely.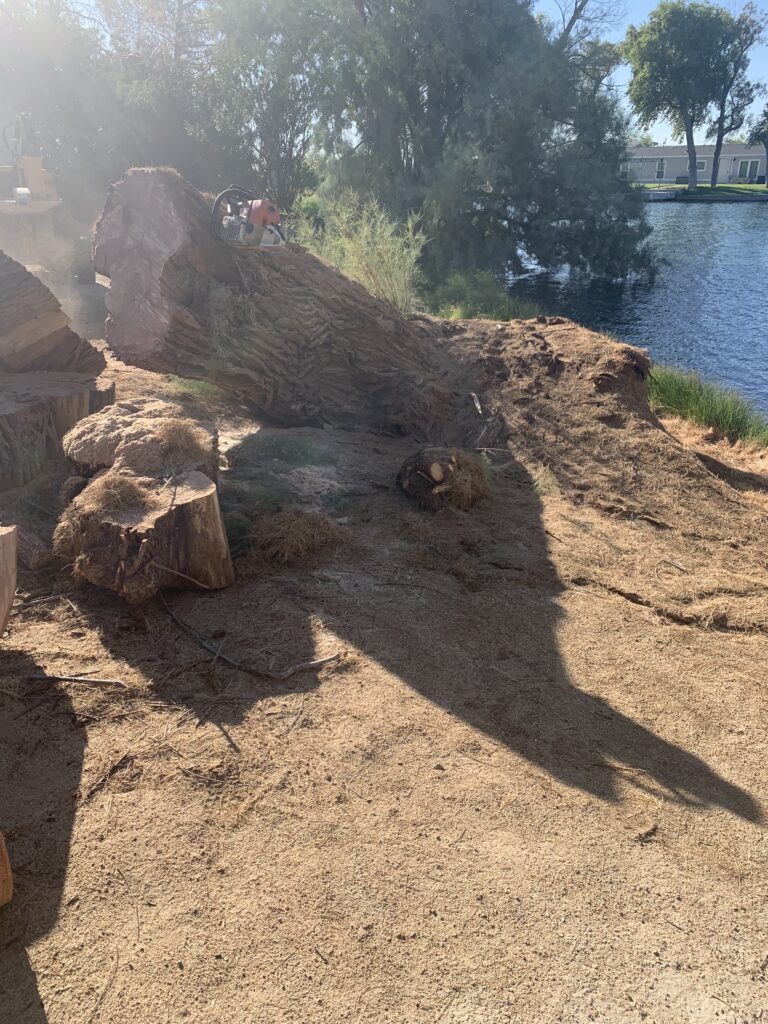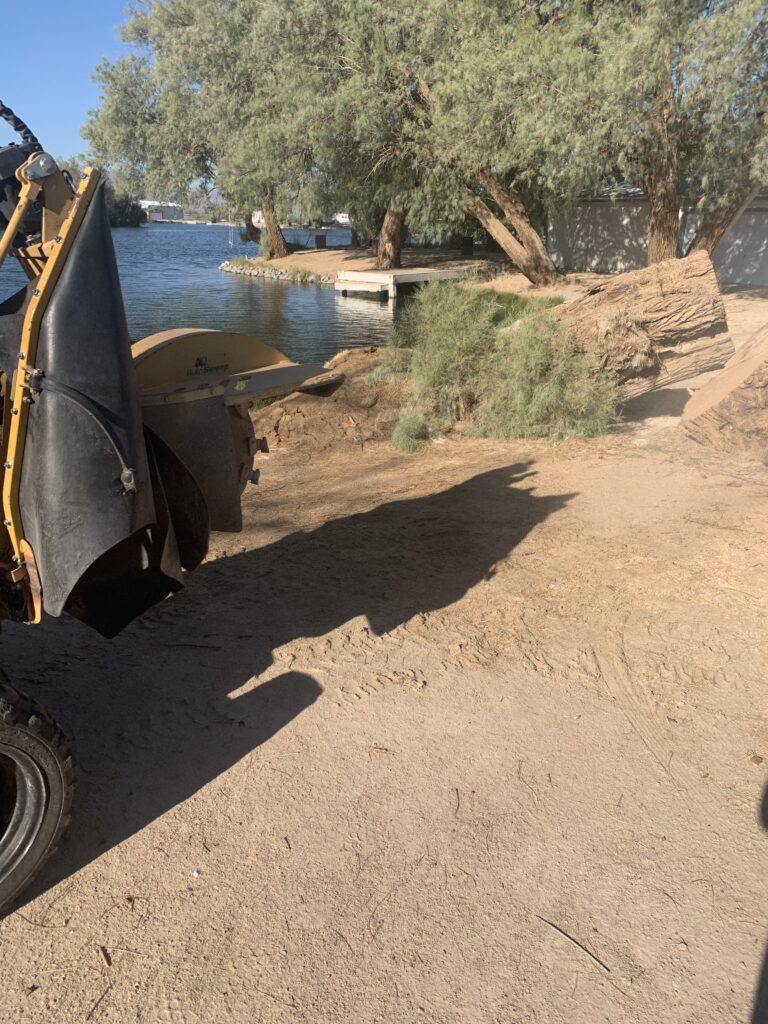 Proper shaping and thinning of palm tree maintain the health of your tree and improve appearance as it grows out.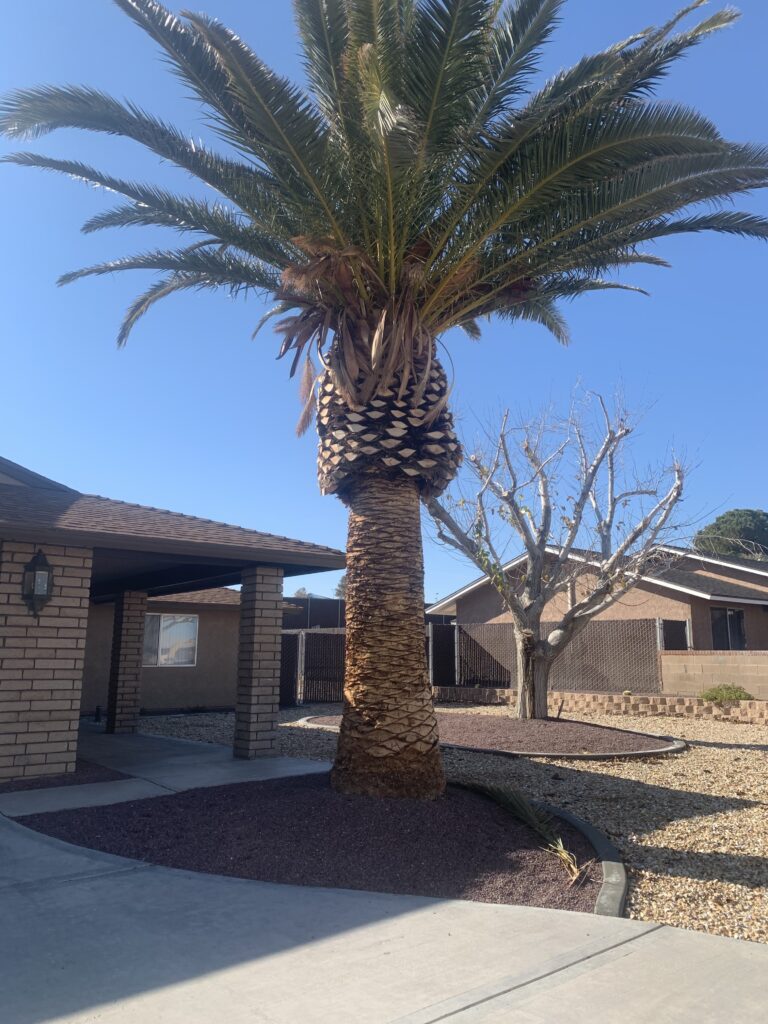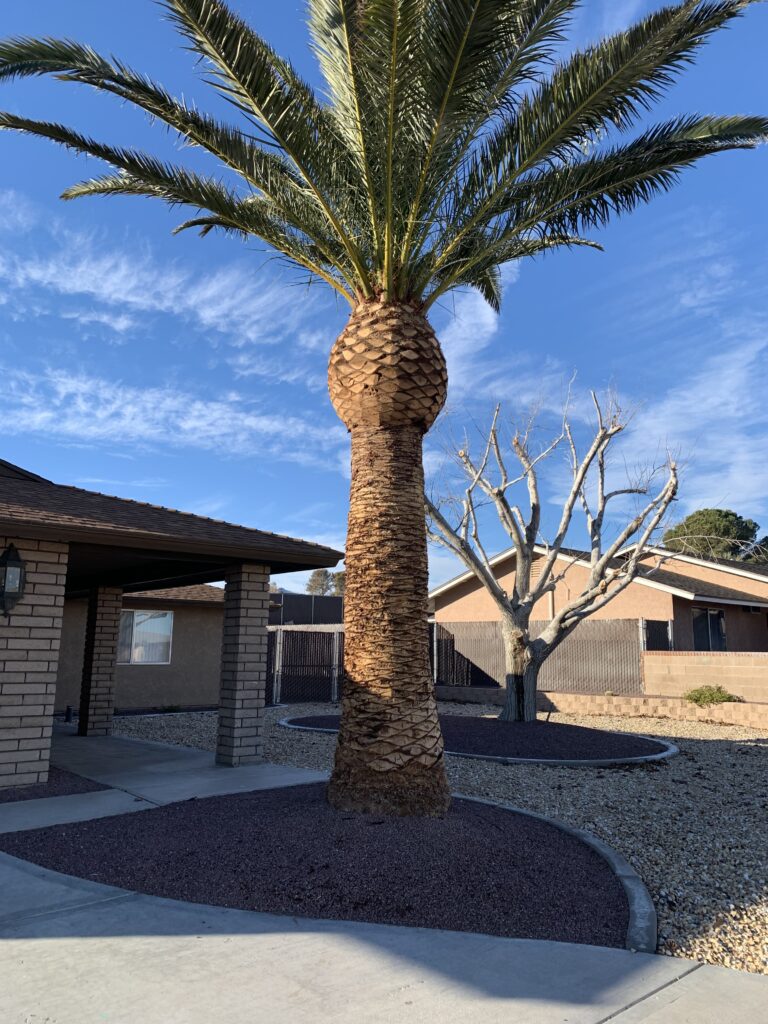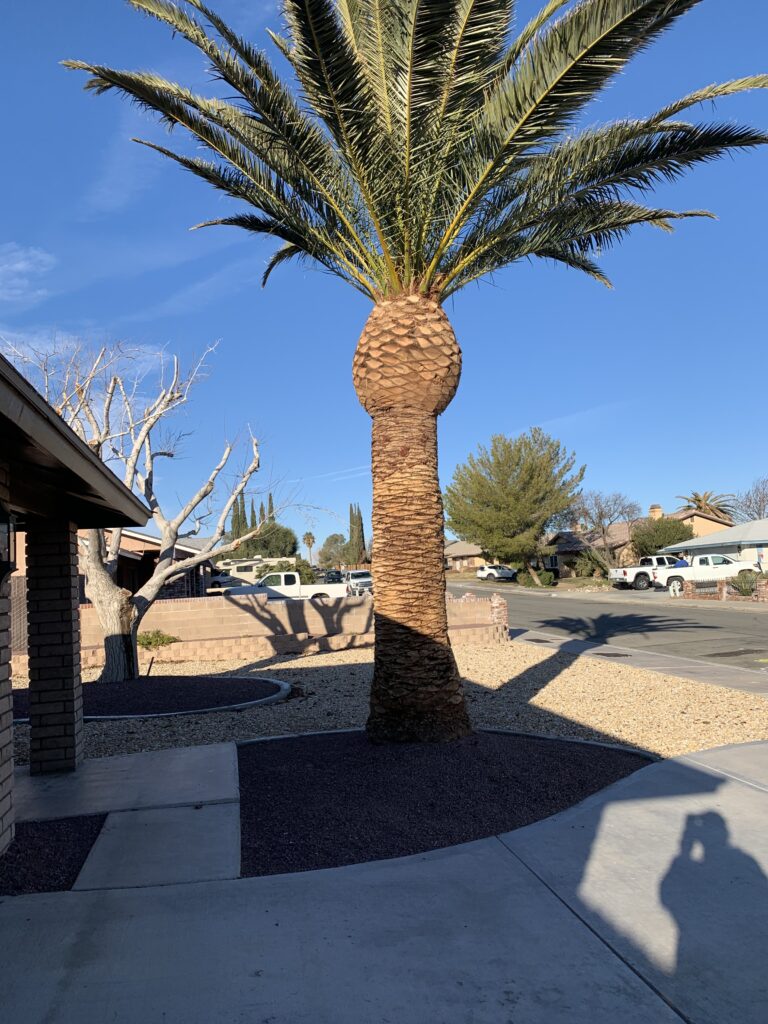 Storm Damaged Tree Removed
Failure to care for regular tree maintenance can result in unwanted property damage. Protect your family and property with preventative measures to prevent this unwanted outcome.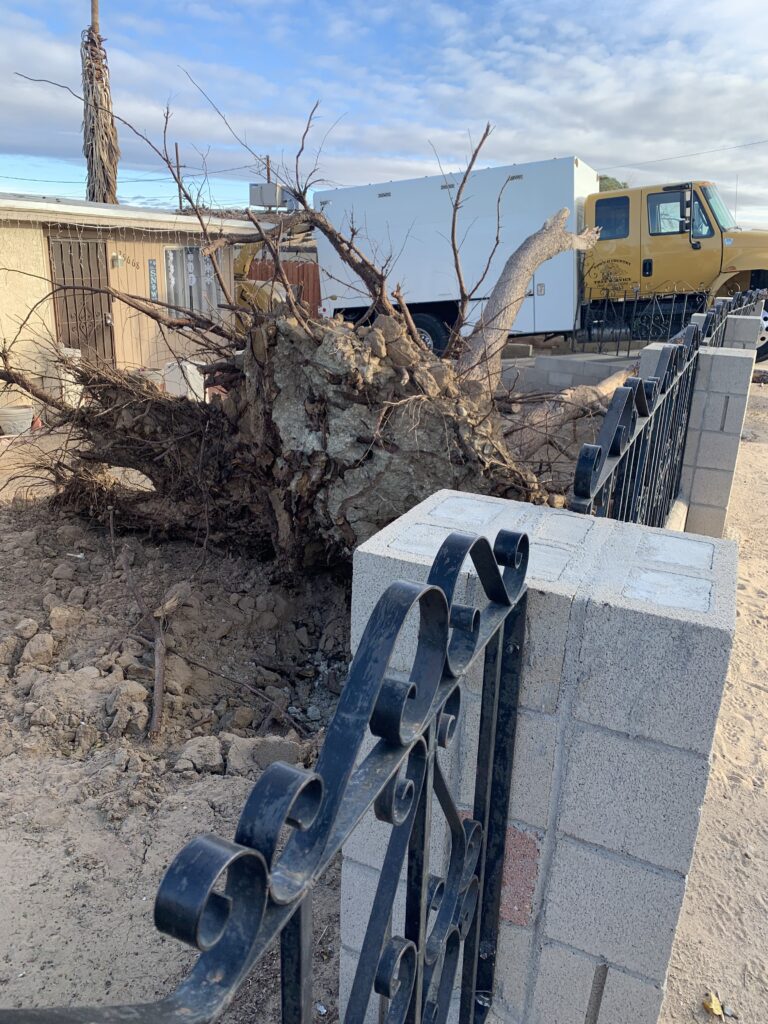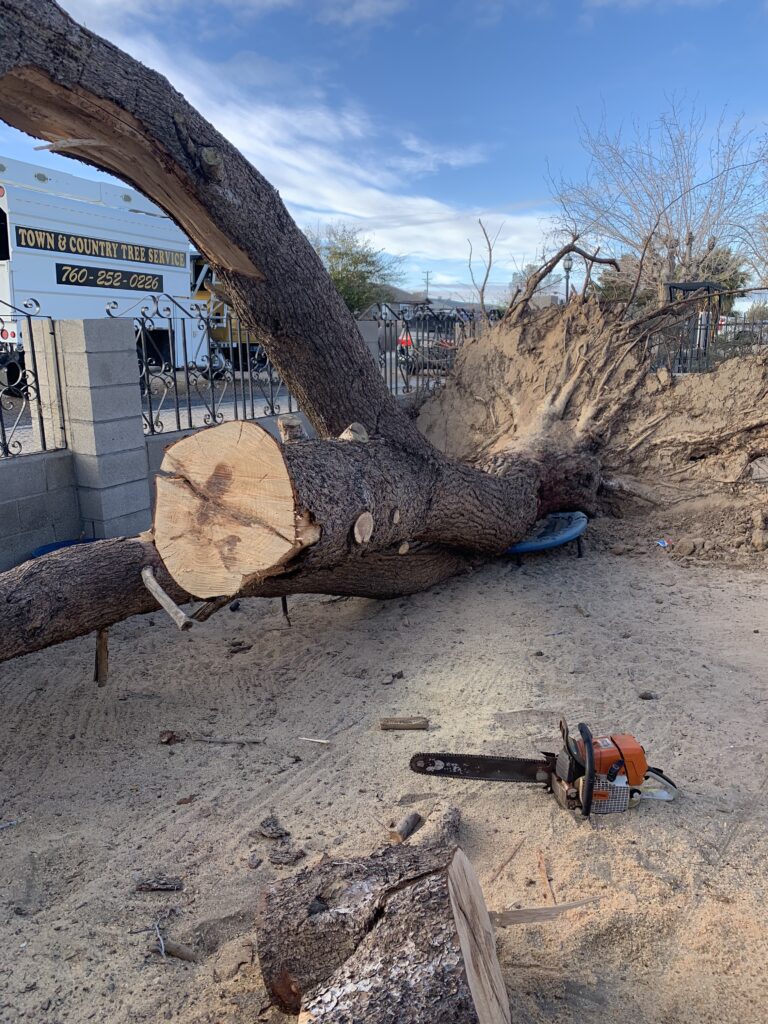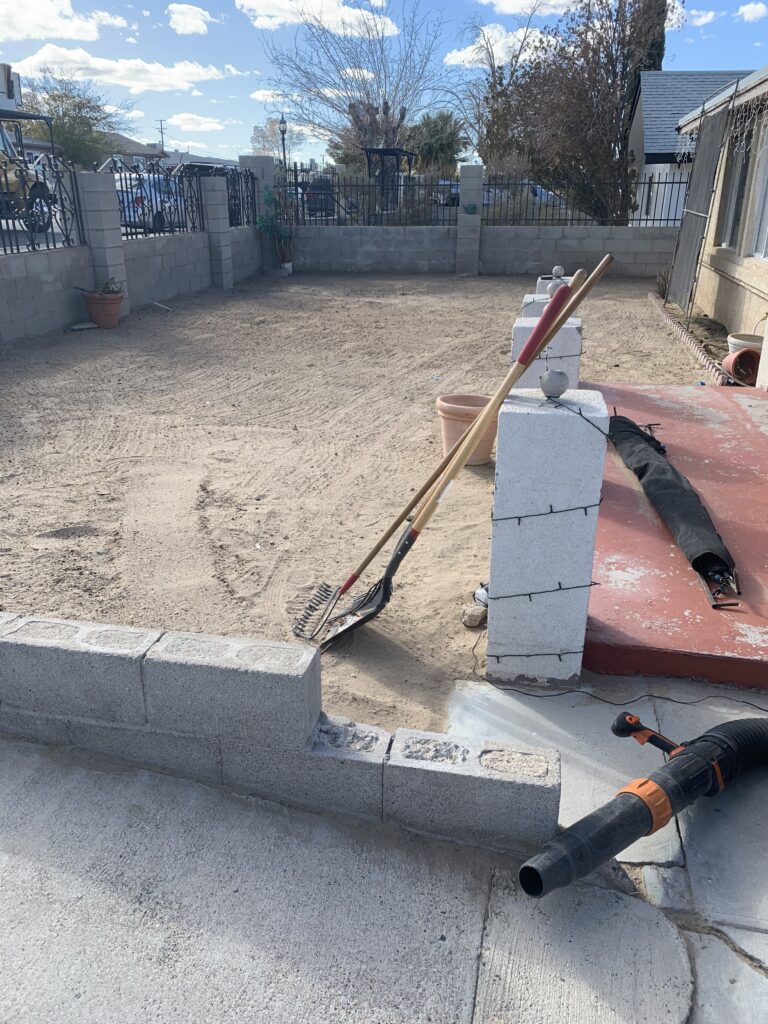 Some tree varieties allow us to show off our creative side! Decorate tree shaping removes weight from branches while maintaining a full and clean appearance.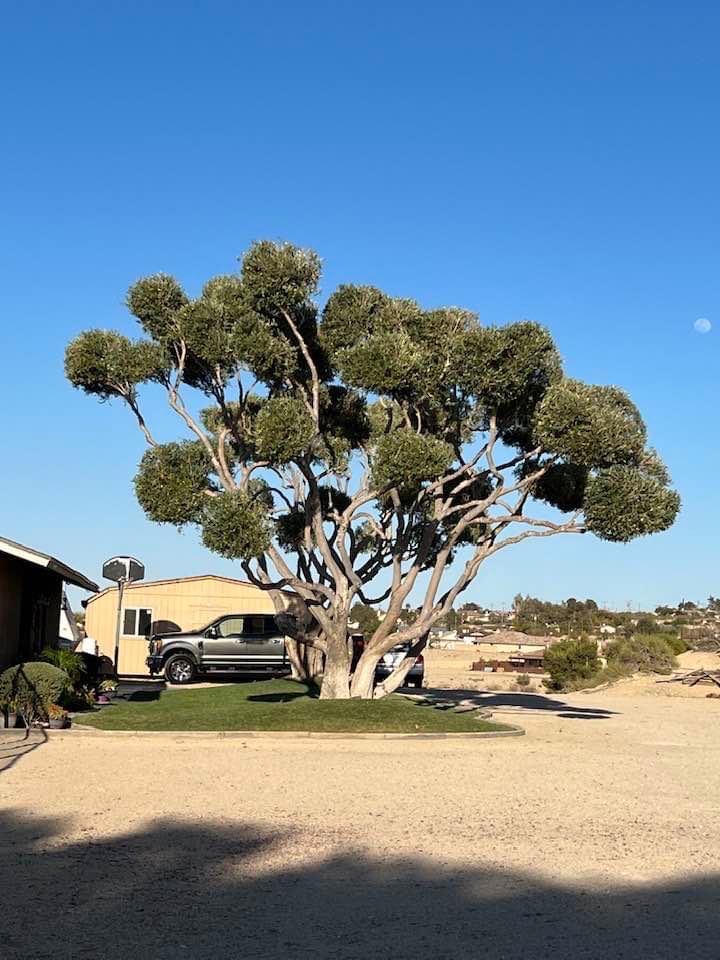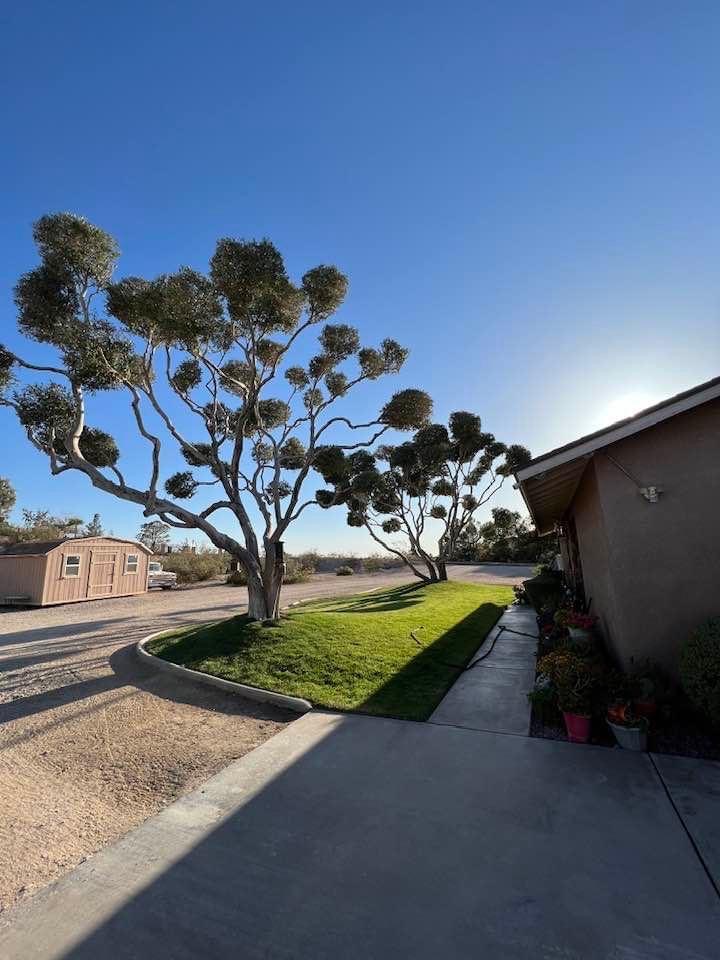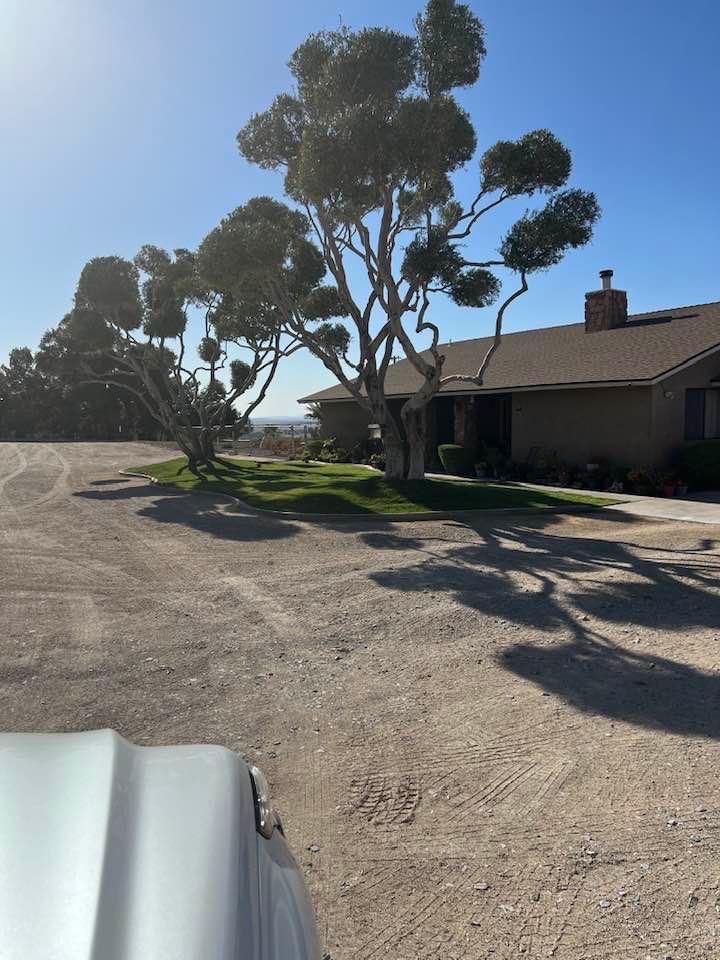 In preparation of new water saving landscaping, we can remove and clean the property.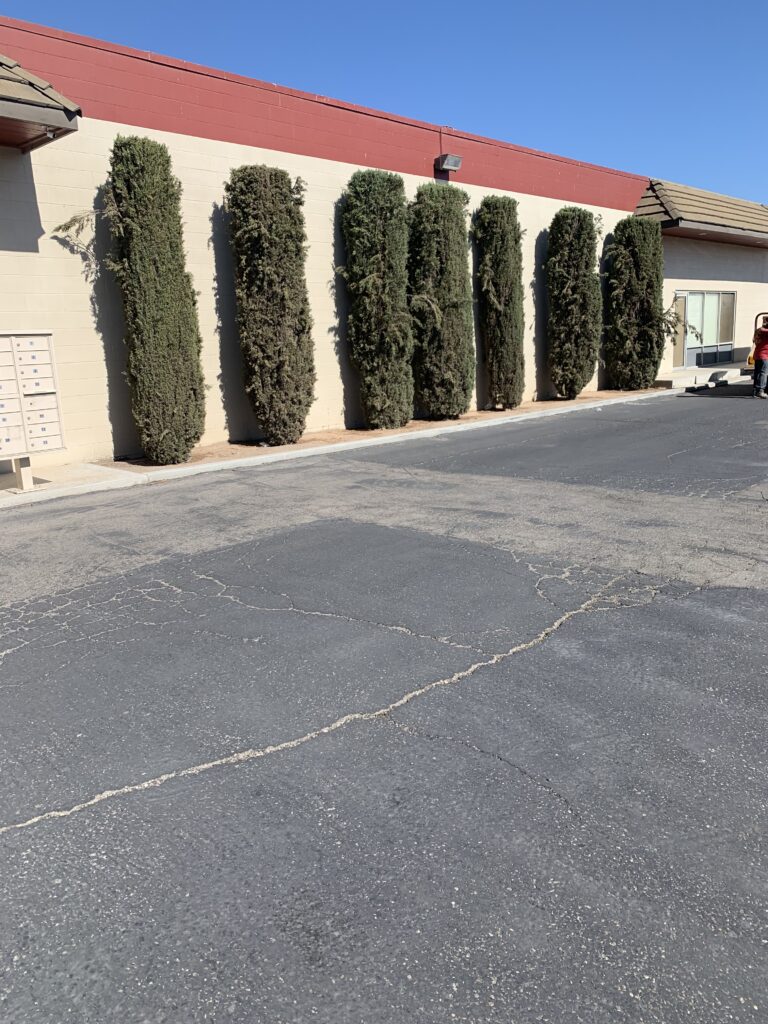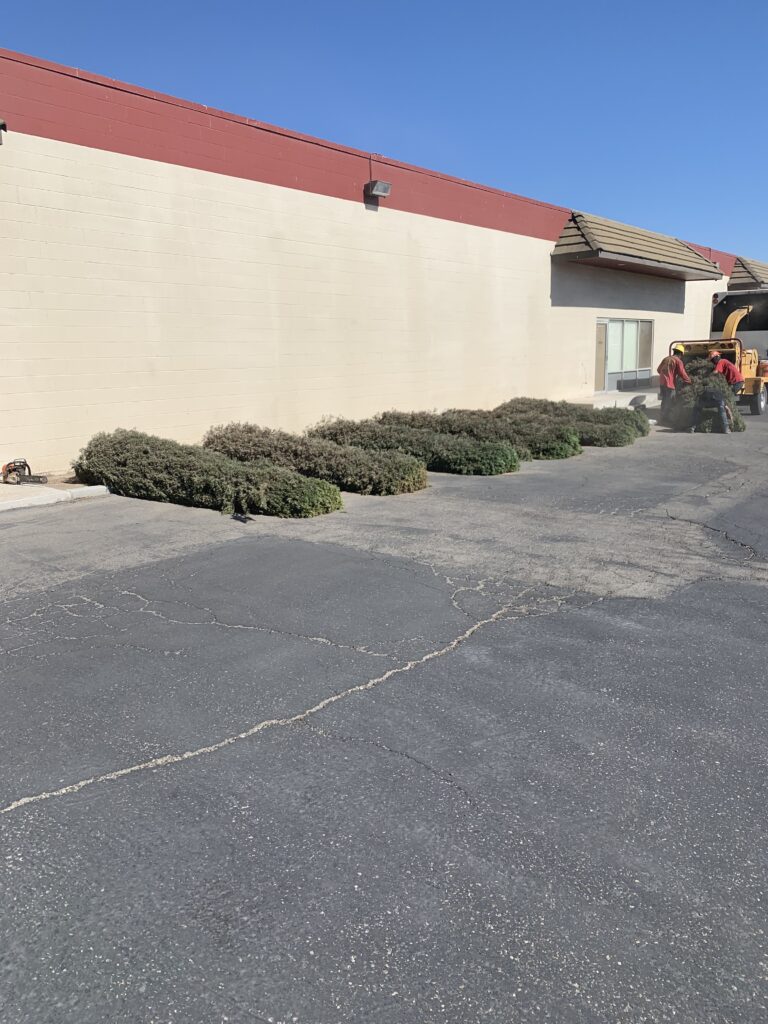 Pine Tree Removal & Cleanup
Pine trees are messy, and even messier when cutting down! We're able to clean the area of pine needles and branches even over rock landscaping.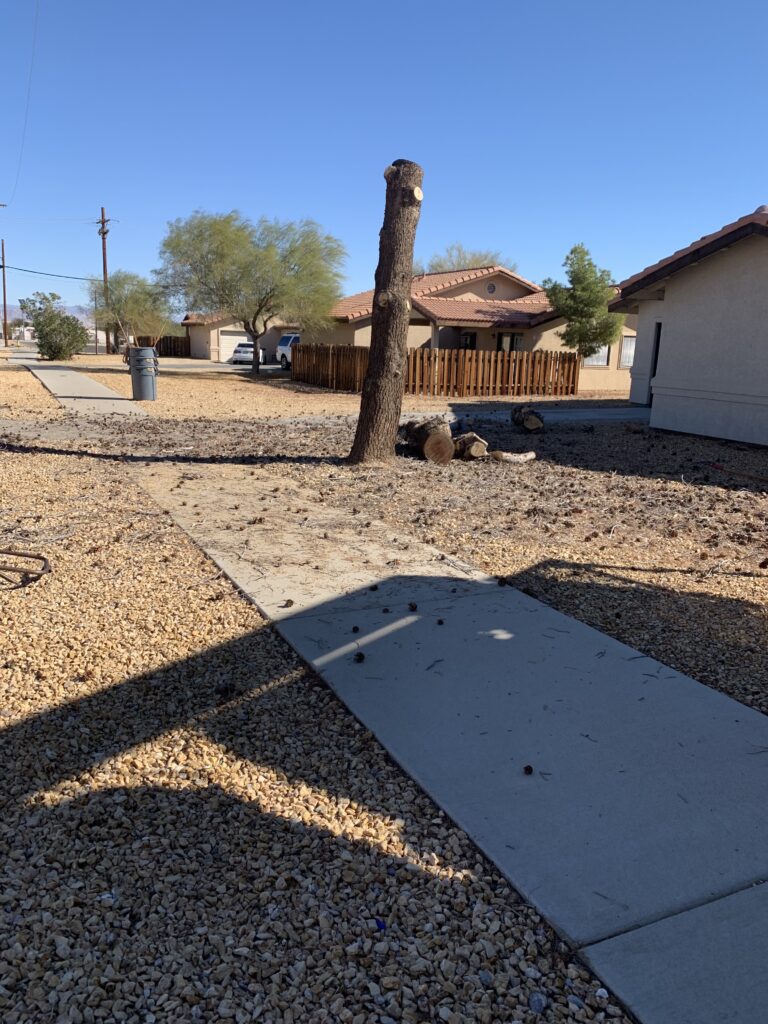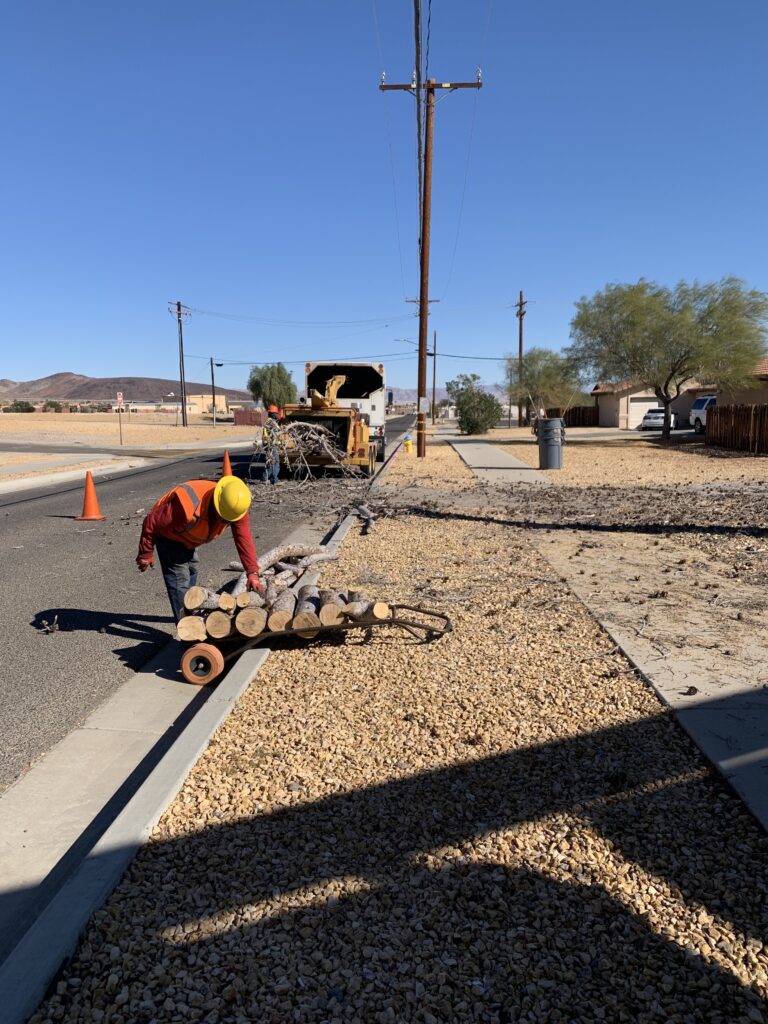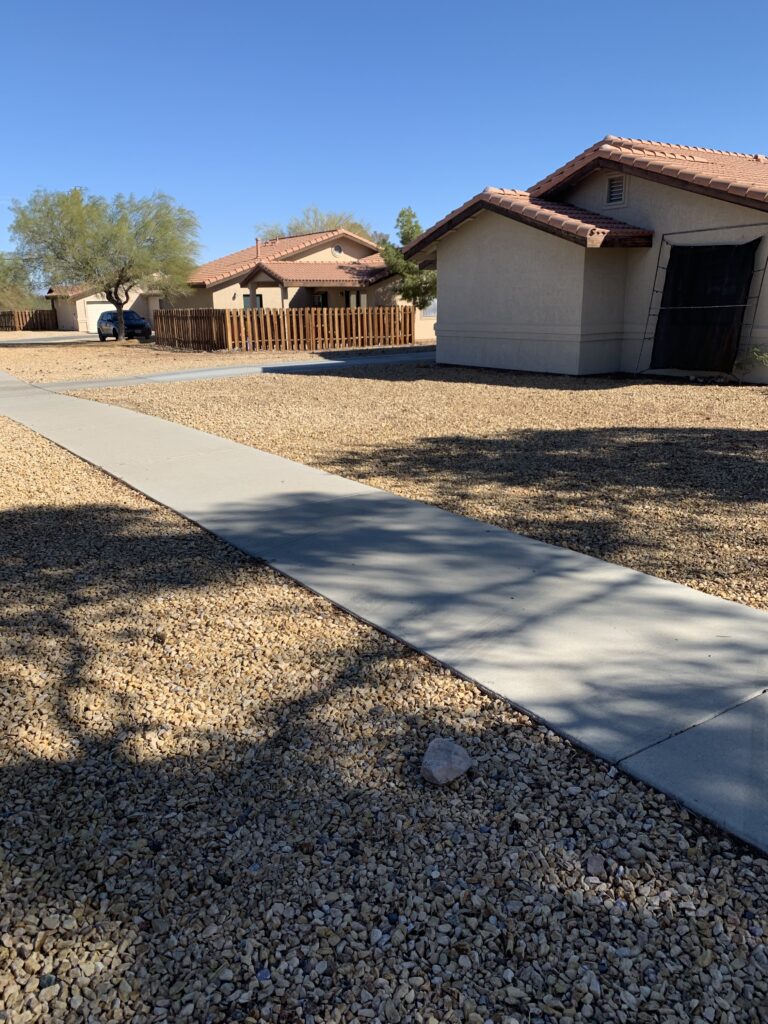 Massive Trees? No Problem
Trees hundreds of feet in the air still need trimming and removal. We have the equipment and knowledge to safely remove and maintenance them.